Welcome to Subsoap! We make Games, Toys, Apps and More!

There are a few quick things you should know about us at Subsoap and our work.
The online versions of what we make work best with the Google Chrome browser.
We are an independent team and we depend on your direct support.
Some of our projects stay in development for a long time due to various factors, but we do have a timeline for each. Quality takes time!
If you do not already have a Subsoap account we recommend you getting one now for free. In the future, we want to add (actually useful) social features to our games for things like cloud saves, achievements, and playing with your friends. This tech is in development.
If you ever need to contact us for any reason you can do so at: help@subsoap.com
We have an extremely good satisifaction guarantee. 365 day + money back guarantee if you are not happy with your purchase on all full product purchases. Knowing that this is the way we do business you can buy with confidence that if you change your mind later we have you covered.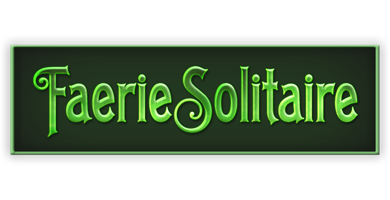 Have magical fun in the addicting card game, Faerie Solitaire! Find and raise a faerie pet and repopulate the magical land of Avalon using the resources found by clearing each level. Earn enough gold to purchase unique powerups and specialized upgrades, making each stage a breeze. Chain together combos to fill up your energy meter and save the faeries!

With 8 worlds, 40 levels, over 400 hands to play through, loads of upgrades to buy, and one exciting adventure, Faerie Solitaire will have you hooked for months, giving you the very best value for money over any game available for download today.

This purchase includes the Classic version of Faerie Solitaire to play immediately as well as the Remastered version when it is fully available. Try the online version now for free, and buy the full version to get the classic version for Windows or Mac download immediately, and the Remastered version in all supported platforms as it is updated.

What wonders await those brave enough to follow the alchemical path of magic? Transmute the magical elements together in your cauldron to form great and valuable creations. Collect resources to attain a masterful level of skill.

Long ago the alchemical arts were thought to be lost, their secrets forever hidden below the waves of the west; however, one young girl showed innate trasmuation powers, and caught the attention of the faeries. Follow the story of this mysterious girl as she rediscoveres the lost art, and searches the land for answers to the great powers locked within her.

Easy to learn but difficult to master game mechanics will keep you playing for hours every day. FaeVerse Alchemy is an in development game. Buy the full version to get all updates as they are released. We have many major features in progress for this game such as online high scores, replays, and more. Plus many in game features, and high levels of polish to add to the fun.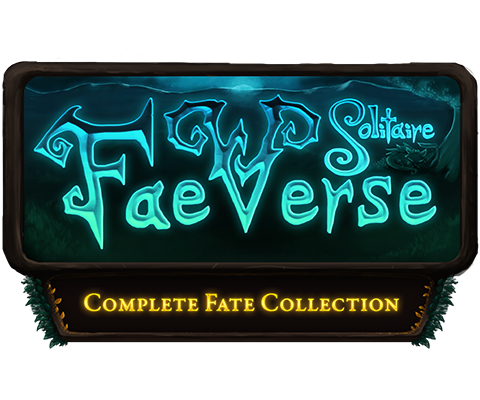 FaeVerse Solitaire Complete Fate Collection
The Echoes of Fate Bind All Who Sing
Before the worlds were born, the first aspect sang alone in the void with sorrowful meloncholy. Through her voice, first Fae followed by the complete aspects were brought into existence, and with them a chorus song began throughout the FaeVerse. As ages past, the work of the aspects had come to being, and with them magic, wonder, and conflict.
After a time of great prosperity, those who came first sealed our worlds away, in hopes of preventing the calamity, but with time all knowledge of what was to be was lost, and with unrestrained power those who sought the loom's might began to break the fateful seals. It was the brave one who took to power and fell back the end, restoring the seals, and for a time keeping the finality at bay, but not before what once was had been cursed, smoldering below the crying seas. With their time over, the hero sundered into radiant swords, and founded the many great lights of the land.
However, even still time forgotten faded away the struggles of the past, and those who were left warred and struggled for their own selfish desires. The magic born were consumed, all but lost, and those that were left cursed by their wicked hungers.
A time is coming where a chosen few may at once show all worlds in the FaeVerse what it means to have fate.

FaeVerse Solitaire Fate is the shining light of solitaire. Content worthy of 15 games the size of the original Faerie Solitaire in total each chapter with story and fun to enjoy. FVS is currently in development, but can be pre-purchased now. FVS is available exclusively from Subsoap, and is published only by us on select console and mobile stores.

Included are 15 chapters, each the size of the original Faerie Solitaire, within the Fate collection of FaeVerse Soltaire, as well as digital versions of the FaeVerse books, and a copy of the digital soundtracks for FVS Fate. Online, Windows, Mac, and Android versions included, with more possible in the future. Some other games such as FaeVerse Alchemy and FaeVerse Link are also available in this bundle. After purchase, you will gain access to each game as it is released at no extra cost with immediate access to in development versions of some games. With your support, we are able to create such massive projects such as these which no one else can deliver. Online access for buyers only.

Love what we are doing? Share us with others so that we can make more for you!
Contact us any time at: help@subsoap.com or use this contact us form.
For Subsoap updates on twitter, follow @Subsoap
Like Subsoap on Facebook